Programs
Year-Round Education
Year-Round Education offers a choice for families whose work schedules and lifestyles do not suit the traditional ten-month school year. 
Year-Round Schools have shorter summer breaks with a number of shorter scheduled holidays throughout the school year which helps to provide a balance in learning time throughout the year.  For more information on Year-Round Education, please refer to the National Association for Year-Round Education website.
Classes for each new school year generally begin the week after the August long weekend.  Staff and students enjoy a two week break in October, a week long break in February, and an extra week during the Easter holidays. 
Additional Year-Round Education Information:

2019 2020 YEAR ROUND School Year Calendar
French Immersion
French Immersion programs benefit students in a number of ways:
learning a second language has a positive effect on first language achievement;
exposure to another language and culture encourages respect for diversity;
enhances children's listening and learning skills;
contributes to a flexible thinking process; and
gives children access to greater educational and career opportunities.
Additional French Immersion Program Information
Queen Elizabeth French Immersion Brochure
ECS Calendar
École Queen Elizabeth School offers both English and French Immersion ECS Programs.
Complementary Courses
Complementary courses are designed to reinforce learning in core courses; while also providing learning experiences that allow students to explore interests that they may wish to study in more depth in high school.
Complementary courses will be offered in the areas of:
Career and Technology Foundations (CTF) for junior high

Industrial Arts (Woodworking
Home Economics (Food and Fashion)

Fine Arts (Art, Drama, Band)
Cree Language and Culture
Digital Media & Technology
Robotics; and
Recreational Sports and Fitness/Sports Enhancement 
Cultural Awareness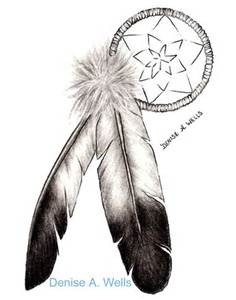 Ecole Queen Elizabeth School practices cultural awareness everyday. Everyday students have the opportunity to smudge, students in grades 7 & 8 have volunteered to be smudge leaders and role models guiding younger students in smudge practices. The basic Cree language is being taught and shared through out the school with students & staff. This year students will learn to sing O Canada in Cree. Character Building is supported through the Tipi teachings there are 14 of them. Students also learn the teachings of the Medicine Wheel through the teachings of elders, how we need to live a balanced life.  Also, the Sharing Circle will be used  to resolve conflict with each other.
With the knowledge of several elders and cultural advisor's students will have a better understanding of indigenous culture. Students have created dream catchers, lanyards, now that students have an idea on how to bead they can create more creative projects. The school has a drum group of young boys from grades 1-8, which meet weekly for practice.  They also contribute to our monthly assembly's by drumming in all the students into the gym.
I welcome parents/guardians to volunteer in assisting me with projects.  
If you have any questions or contributions please feel free to call the school.
Everyday is a new day and a chance on a New Life!
Hai Hai
Mrs. Gloria Rogers/Buffalo
Wahkotowin Liasion