Back to all posts
Posted on
Student Registration August 6th and 7th 2019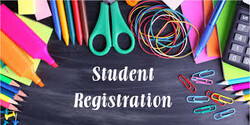 École Queen Elizabeth School's offices will be open on August 6th and 7th for student registration, questions or if you'd like to tour our school.  We're open from 8:30-3:30.  Come and visit us!
Plus the office will be open all of August as our year round students will be in class.
Important dates
August 8th - start of Year Round classes.
September 3rd - start of French Immersion and Kindergarten (ECS).