Back to all posts
Posted on
Seminar for gr 7/8 Students: Life's Challenges in Secondary School - Presentation by Mr. Dwayne Peace of Life Synergy for Youth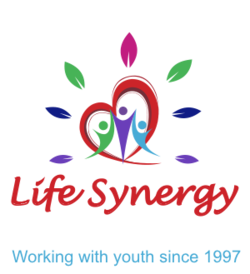 In honour of Austin Williamson, who was a student at Queen E from 2006-2009, a memorial fund was created after his sudden passing in 2012.  The fund's purpose was to give back to the youth of the community by having a presentation that educates about bullying, cyber bullying, online behaviours and other topics that affect youth of today. We have an opportunity to use one of our Complementary course afternoons to bring our local youth together for this worthwhile and meaningful presentation.
Below is the information:
Life's Challenges in Secondary School
Presentation by Mr. Dwayne Peace of Life Synergy for Youth
Mr. Dwayne Peace is from the organization "Life Synergy for Youth" and will be at École Queen Elizabeth School on Monday, January 21st, 2019 in the afternoon from 12 pm - 3 pm.    Mr. Peace is a retired, 25 year member of the Calgary Police Service where he spent the last seven years of his service as a School Resource Office. He has spoken to over 500,000 students since 1997. For more information on his organization and what he has to offer, please visit his website at http://lifesynergy4youth.com.
Transportation for all students involved has been arranged. This will be an assembly for grade 7 and 8 students from Parkdale, Centennial, Norwood, Gwynne and École Queen Elizabeth schools.
In this popular and highly requested session  "Life's Challenges in Secondary School", Mr. Peace will talk about issues that are effecting many students on a daily basis or will encounter as they move into high school including:
Body image, eating disorders, bullying, cyber-bullying, suicide, bullycide, the digital world and their digital footprint, texting, sexting, the power of words, cliques, isolation, showing respect for others, anxiety, depression, and the impact of media including the impact of violent video games on youth, self-harm, rumours, gossip and drama are key components to this presentation
The criminal charges under the Criminal Code of Canada for these types of behaviour.
The long term health consequences of bullying are also addressed to allow student to see that this is not just a school or teenage issue that goes away at graduation.
Through the use of PowerPoint and video the audience will be able to see the complex world that teens face everyday.