Back to all posts
Posted on
Holiday Baskets!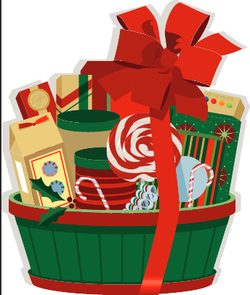 The Education Booster Fundraiser Society
Christmas Concert Basket Fundraiser 
We're always coming up with new and innovative ideas to fundraise for fieldtrips, fun days and more!
This year each classroom will create their own themed gift baskets and we're asking each student to bring a new item that matches their classroom theme to include in the basket!    Alternatively, we're asking for a $2-$5 donation in place of an item.
The baskets will then be put on display and parents/visitors will be able to bid on the items during a silent auction that will start on the 8th of December and end on December 12th at the end of the Christmas concert!
Please send your items or donations to the school by December 5th, 2018.
As always, we want to thank you for your continued support!
Basket Themes
Gr ½ E – Mrs. Kelly     Home for the Holidays!
Gr ½ F – Mme. Denman   Winter is Here!
Gr 3/4 E – Mrs. Robins     Bath Time!
Gr 3/4 F – Mme. Day      K-4 Reading Basket!
Gr 5/6 E – Mrs. Taylor   Christmas Baking & Treats
Gr 5/6 F – Mme. Ford     Family Game Night!
Gr 7/8 E – Ms. Penman   Family Movie Night!
Gr 7/8 F – Mme. Baehler      Young Adult Reading Basket!