Back to all posts
Posted on
YR Parents - April 15th We'd love to hear from you again! Supper included if RSVP by April 10th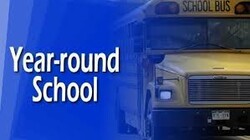 It's important to us to keep hearing from our Year Round parents.
Year-Round Parent Forum 
Monday, April 15     5:30 - 7 pm   at Queen E   
The purpose of the meeting is to review and discuss the Year-Round Thoughtexchange survey results as completed by families in March.    Please consider attending as your presence is important to us. 

RSVP on or before Wednesday, April 10 to shirley.barton@wrps11.ca 
        All YR parents are welcome!   Supper will be included if you RSVP by April 10.